Weblog Use Key Shaped USB Drives to Unlock Your Brand's Potential
What better way to ensure that you always have your Flash Drive with you than to attach it to your key ring?
We've offered key chains as an accessory for our USB Flash Drives for many years now but recently we took the step of designing an innovative new product that looks right at home when conveniently attached to your favourite key ring.
Importantly, the symbolic shape of a key has a positive association with 'unlocking' doors or problems. So engraved with your logo, and preloaded with your company brochure or presentation, this tiny device delivers a powerful message.
The Key Series USB Flash Drive is manufactured from highly polished stainless steel and can be laser engraved with your logo or corporate message.
Despite the compact and natural form-factor the Key Series is on par with the rest of our product range in terms of capacity, price and performance.
The professional, minimalist design ensures that the Key Series USB Key blends seamlessly with a set of keys, so once your clients or customers attach it to their keyring, it's bound to become a permanent feature of their life. You can be sure your engraved logo or corporate message will be getting years of daily exposure.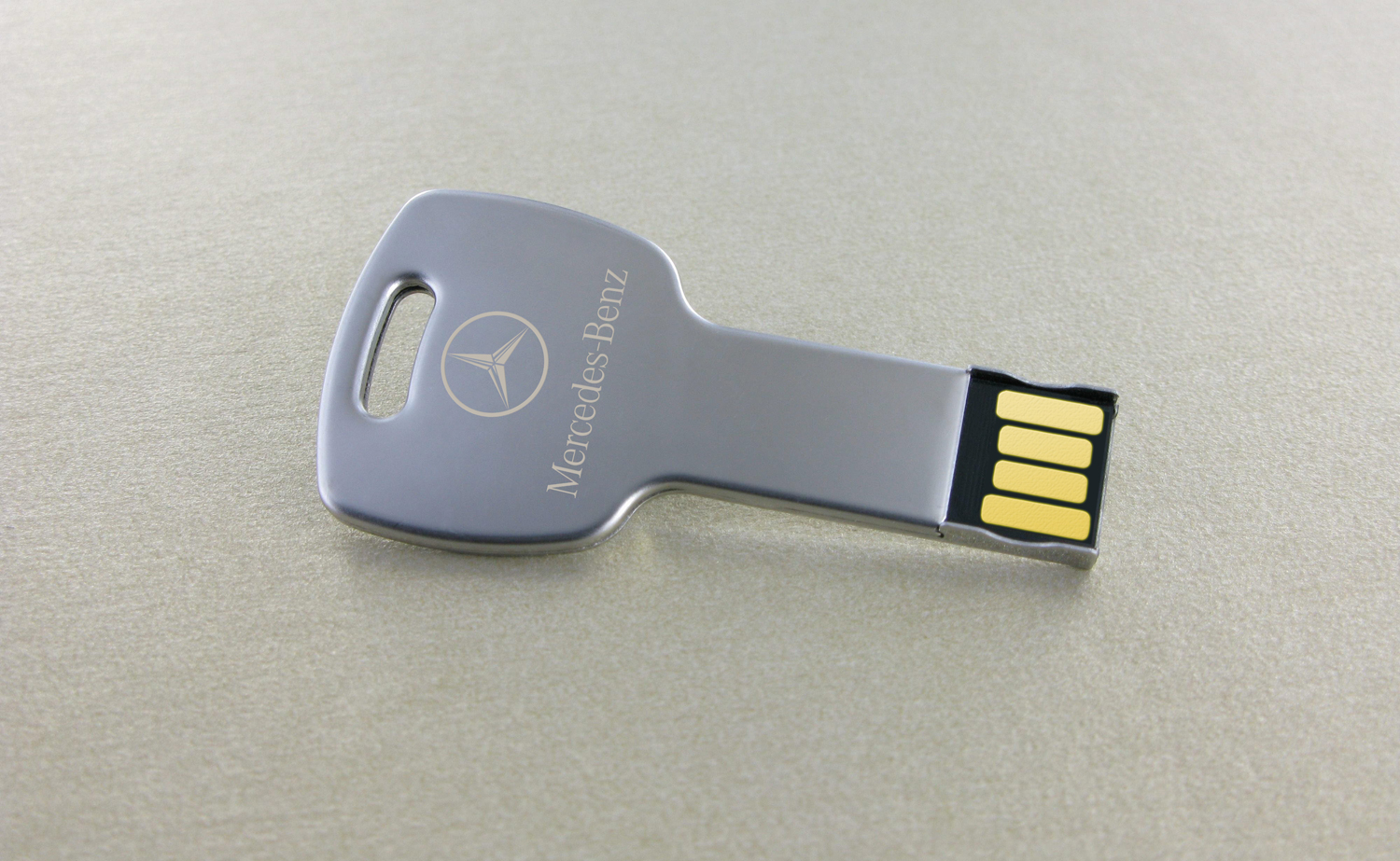 Laser engraving a logo can achieve a really precise finish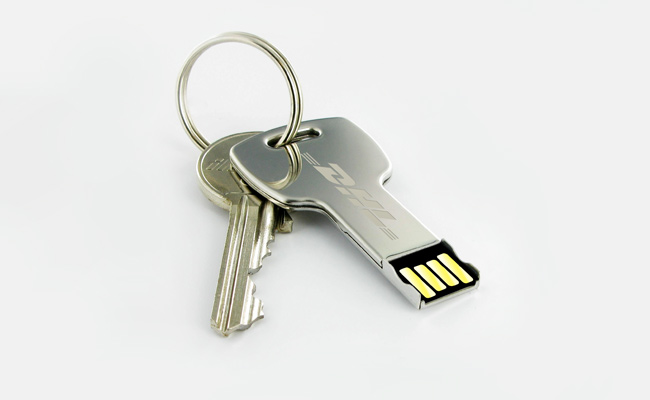 Size comparison with a real key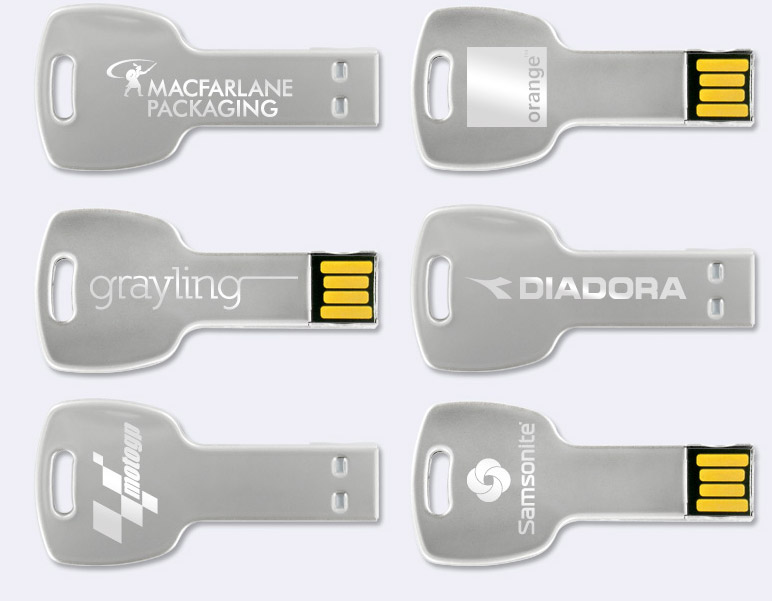 Some customers who ordered the Key Series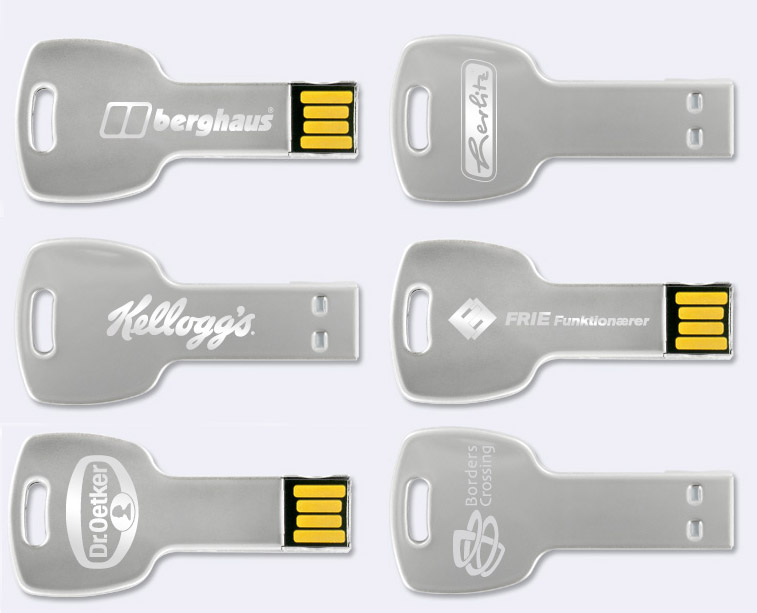 Some more customers who ordered the Key Series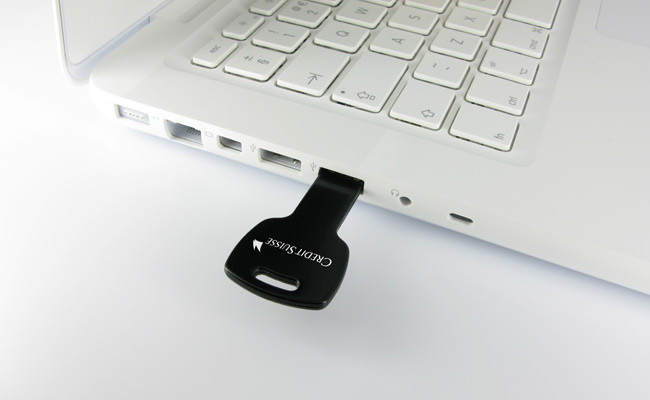 We offer the Key Series in other colours too!