Weblog DataPreloaded USB Drives for efficient corporate presentations
Data Preloading has revolutionized the way data is uploaded into custom USB flash drives.
Manually loading data into flash drives has always been in the past a tedious, expensive and time consuming task. But now, thanks to data preloading solutions, our customers' data is copied from a USB master drive to more than 30 blank USB drives at a time. Data duplication can then save you time and money and allows us to treat your bulk preloaded USB drives orders more efficiently than ever.
Flashbay's Data-Preloading service is especially suited to load corporate presentations, product catalogues, training or course content or any other promotional materials you wish to add to your custom printed USB drives.
As Flash drives are ideal storage media, they may hold any kind of data on them. This means that you may not need to care about the type of files you want us to add on your drives, as soon as they're supported by your operating system, we'll be able to have them ready on your customised memory sticks.
And as USB drives capacities are increasing (we offer flash drives up to 32GB), you won't even have to worry about how large the data that you want ready loaded on your flash memory drives is.
Branding your drives with either a printed or engraved logo, these USB preloaded drives will for sure become your favourite marketing tool if they're not already!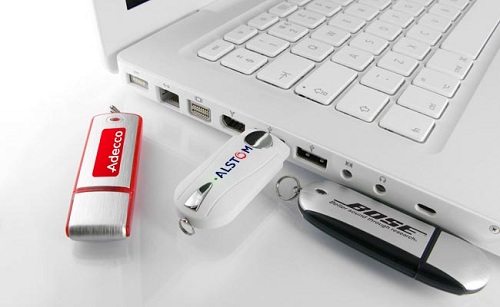 Auteur: Dave Barret